What better to do with leftover taco stuff than put it in a pie?
Just layer your meat, rice & beans on the bottom after you spray your glass pie dish with Pam. Then sprinkle your pico or chopped tomatoes on top. Add a can of chilies if you like it spicy. Layer on the broken tortilla chips and coat it all with cheddar or Mexican cheese.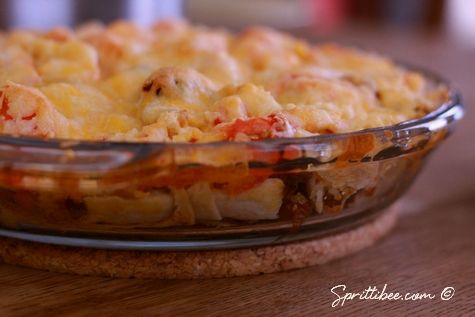 I think I used tortilla strips on the bottom of this particular leftover taco pie. I usually serve mine with a little side salad and sour cream for dipping... and extra corn tortilla chips.
Leftovers with style.
Hot taco pie.
FIN